Our History
Founded in 2010, we originally only offered pressure washing services, but quickly expanded into window and gutter cleaning due to popular demand. We now serve all parts of Houston, servicing Harris County, Fort Bend County, Wharton County, Galveston County, and other suburbs that are within a 50 mile radius of downtown Houston.
Over the years, Phil has fine tuned his process and expanded his workforce to meet the high demand from customers all over Houston. We take pride in serving our customers and transforming their homes to look brand new again. We'd love to earn your business, so please reach out and let us know how we can help you!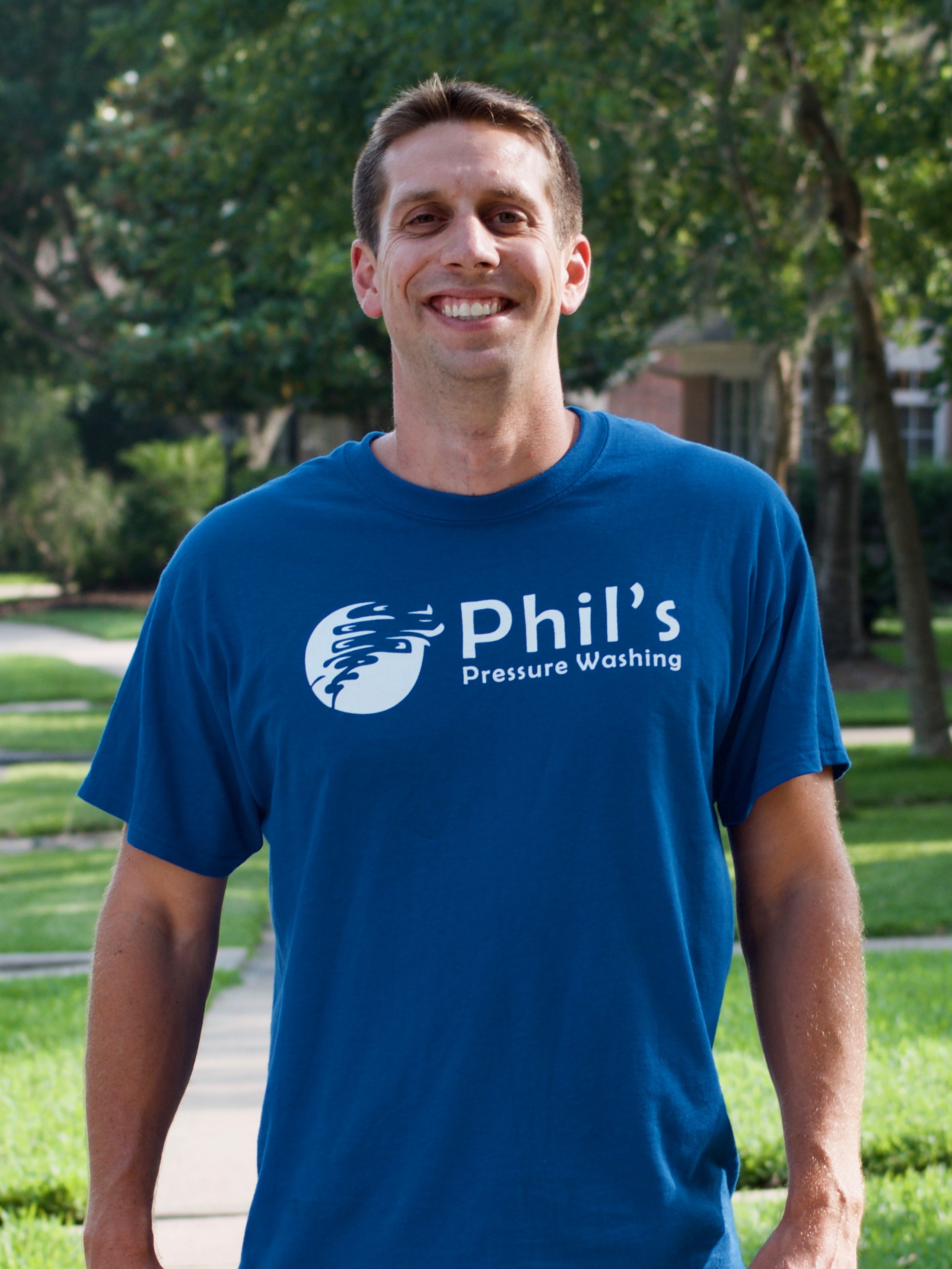 Phil graduated from Texas A&M University in 2008, and founded Phil's Pressure Washing shortly thereafter. When he's not working, he enjoys playing basketball and walking his dog Zena.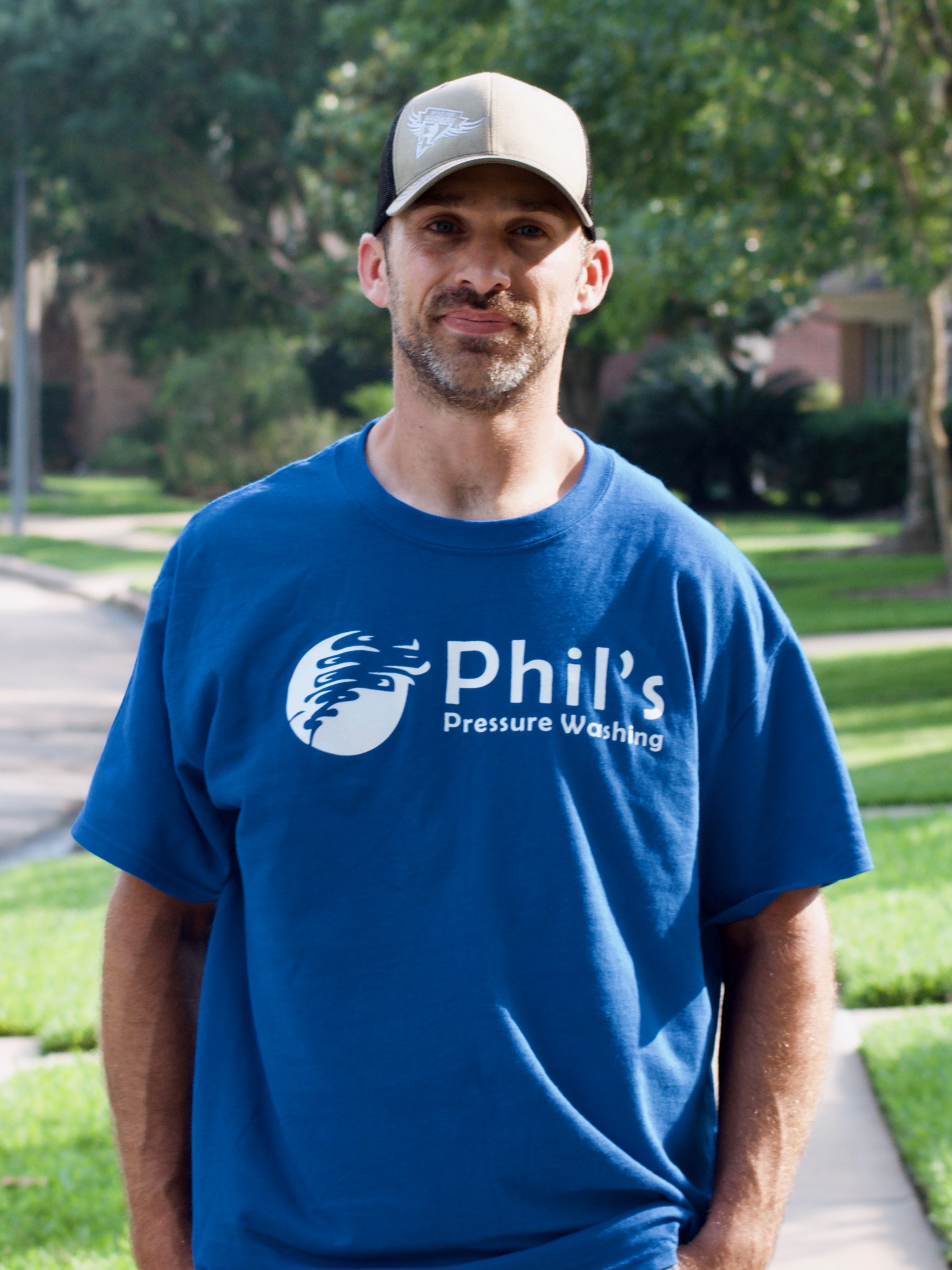 Before joining Phil's, Jamey served in the Air Force for 6 years. A regular CrossFit member, he enjoys the team aspect of staying active. To kick back, he likes to golf and relax at the beach with his dog.
Chris enjoys working out, traveling, paintball, and drawing. He never misses the change to watch football and grill every Sunday.
Joel enjoys relaxing at home, playing music with friends, and hanging out at local parks.